Conference on Building Trust in Digital Identities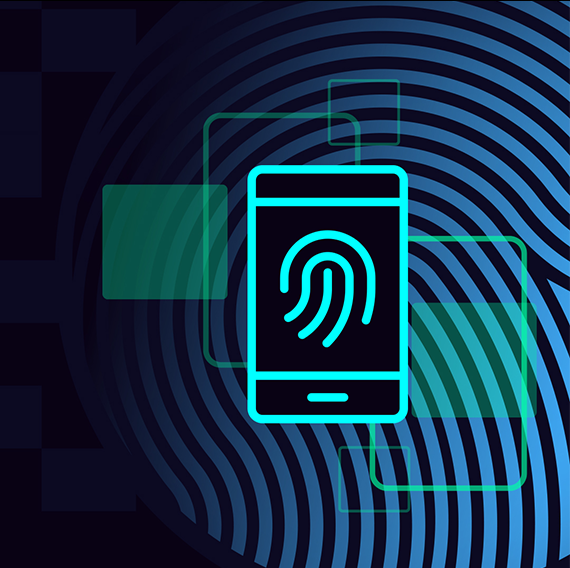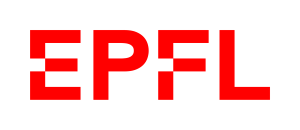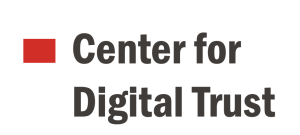 May 31st, 2023, InterContinental Hotel Geneva and online
Building Trust in Digital Identities – Leveraging the Power of Technology, Policy, and Digital Cooperation
Description
More and more governments around the world are implementing or exploring the implementation of digital identity (e-ID) solutions, while regional organizations such as the European Union and African Union actively work toward fostering interoperability and facilitating the mutual recognition of e-ID solutions. Digital identities hold the promise to enable economic inclusion and development, to facilitate access to public services, and the reliable validation of credentials in e-commerce. In developing countries in particular, e-IDs are further seen as an important tool for promoting the UN concept of 'identity for all' and attaining sustainable development goals.
Yet, how might we ensure that digital identification systems are safe and trusted? How can interoperability, and with that portability, of national e-IDs across sectors and borders be accomplished? How can the highest levels of data security, privacy protection, and user-centered control over data be ensured? Who should develop, operate, and govern such a vital digital resource: the private or the public sector? And how can multilateral and multi-stakeholder dialogue and cooperation contribute to ensuring that digital IDs are indeed a force for good? These questions hold far-reaching implications for the economic viability, public acceptance, and societal impact of e-IDs.
Objectives
Seeking to respond to the above questions, this conference aims to facilitate an exchange between technologists, diplomats, policy-makers, industry, and the general public. Specifically, it seeks to explore the promises and challenges of e-IDs, provide an overview of the latest technological developments, discuss how to foster public trust in e-ID and beyond, and explore how digital cooperation and learning from each other can lead towards viable and trustworthy e-ID solutions. Lastly, through interactive, moderated panel discussions and networking opportunities, the event enables exchanges on current e-ID efforts in different geographies, including in Switzerland, Europe, and Africa, among others.
Format
We will hold several interactive panel sessions, welcoming a number of high-profile speakers and the audience to participate in the discussions.
The event will be webcast; participants can choose to join online.
This conference will be co-hosted with the Geneva Internet Platform (GIP) and the Swiss Federal Department of Foreign Affairs (FDFA).
Registration
We have closed the onsite registration. You may still register for the online streaming link, however.
The conference will be streamed live via Zoom. To register and obtain your Zoom link for the webinar please click on the "Request Zoom Link" button. Registration is free but mandatory. Online participants will have the opportunity to directly engage with speakers and panelists during our Q&A sections in each panel.
Schedule
14h00
Welcome & Introductory Remarks
by Jean-Pierre Hubaux, Academic Director, C4DT, EPFL
by Jovan Kurbalija, Head of Geneva Internet Platform, and Director of Diplo Foundation
Part 1: The Power and Potential of e-IDs: Unpacking the 'What' and 'Why' of Digital Identification Systems
14h10
Talk: From Passports to Smartphones: Understanding Electronic Identification (e-ID)
by Imad Aad, Technical Collaborations Lead, C4DT, EPFL
In an increasingly digital world, the need for secure and reliable identification systems is more important than ever. Electronic Identification, or e-ID, is a solution that enables individuals to securely and conveniently prove their identity online. But what exactly are e-ID systems, how do they differ, and what potential may they hold?
This presentation will provide an introduction to e-ID solutions, explaining key principles and terminology, discuss various types of e-ID system designs, and highlight current gaps to be filled as well as future opportunities and challenges associated with the implementation of e-ID systems.
14h30
Panel 1: Promises, Challenges, and Governance – Essential Considerations for Digital Identity Systems
moderated by Melanie Kolbe-Guyot, Policy Lead, C4DT, EPFL
Panelists
Allison Gillwald, Executive Director, Research ICT Africa
Emrys Shoemaker, Senior Researcher and Advisor, Graduate Institute/Caribou Digital
Aiden Slavin, Project Lead, Crypto Impact and Sustainability Accelerator, World Economic Forum (WEF)
Benjamin Welby, Policy Analyst for Digital Government and Open Data, OECD
In our first panel session we will explore the political and economic motivations for digital identity implementation and their implications, and discuss e-ID's specific human rights challenges as well as ensuing needs for safeguards relating to privacy, data protection, and surveillance. A particular focus will be placed on regulatory aspects: What are the must-haves for strong legal and governance frameworks and which recommendations for digital identity systems exist?
Part 2: e-ID Architecture – Understanding the Building Blocks of Digital Identities
15h35
Panel 2: Privacy, Security, and Interoperability – Building Robust e-ID Solutions
moderated by Imad Aad, Technical Collaborations Lead, C4DT, EPFL
Panelists
Annett Laube-Rosenpflanzer, Professor and Head of Institute for Data Applications and Security (IDAS), Bern University of Applied Sciences
Siniša Matetić, Head of Technology & Portfolio Development, Swiss Post
Peter Waggett, IBM Director, Hartree National Centre for Digital Innovation / Committee Chair, ISO
In the second panel we will discuss what underlying technologies and approaches help ensure privacy and security in digital identity solutions, and how technical compatibility, standards, and interoperability of these solutions can be achieved. We will also shed light on which concrete practical concerns need to inform the implementation of e-ID systems.
Part 3: Building a Trustworthy e-ID Ecosystem – Cooperation, Governance, and Stakeholder Engagement
16h25
Panel 3: Fostering Public Trust in e-ID and Beyond – Best Practices in Governance and Stakeholder Engagement
moderated by Benjamin Welby, Policy Analyst for Digital Government and Open Data, OECD
Panelists
Vladimir Vujovic, Senior Product Manager, SICPA
Rolf Rauschenbach, Communications Officer e-ID, Swiss Federal Office of Justice
Anita Gurumurthy, Founding Member/Executive Director, IT for Change
Marika Popp, Head of Sales and Partnerships, Cybernetica
The third panel aims to tackle questions about who should build and govern e-ID systems (the public or private sector, or a public-private partnership?), and how government oversight can be optimally combined with industry expertise and service offerings to provide necessary expertise, standard-setting, and governance? It also seeks to weigh the strengths and weaknesses of open source and proprietary solutions, and discuss how a wide and voluntary adoption of digital identities among the population can be stimulated. Looking beyond e-IDs, this panel explores how to build a wider trust ecosystem that could also include e-wallets, e-diplomas or e-driver's licenses.
17h35
Panel 4: Joining Forces for a Secure and Inclusive Digital Future – Leveraging Digital Cooperation on e-ID Systems for Sustainable Development
moderated by Marco Lotti, External Relations and Partnerships Manager, Geneva Internet Platform (Diplo Foundation)
Panelists
Jonas Loetscher, Expert for Digital Transformation, United Nations Development Program (UNDP)
Vyjayanti Desai, Practice Manager Identification for Development (ID4D), World Bank (WB)
Hani Eskandar, Head of Digital Services Division, International Telecommunication Union (ITU)
In the fourth panel, we will focus on the role of digital cooperation. We will map the role of international organizations in supporting e-ID's contribution to sustainable development, and explore how multilateral and multi-stakeholder dialogue and cooperation can contribute to ensuring that digital IDs are a force for good. We also seek to examine how policy and regulatory issues around e-ID systems fit in the discussions on a Global Digital Compact expected to outline principles for an 'open, free and secure digital future for all'?
18h20
Concluding Remarks
by Benedikt Wechsler, Ambassador and Head of Digitalization Division, Swiss Federal Department of Foreign Affairs
18h30
Networking Apéritif