Democracy & Humanitarian Assistance
The digitalization of services and use of digital information sources is not only the future for the private sector, but also for governments and non-governmental organizations (NGOs). Data analytics will be a key instrument for all these stakeholders. Private companies can take advantage of innovative technology solutions, and improve the quality of their services with regard to citizens, volunteers, and beneficiaries. Technologies like mobile, cloud, social platforms or data analytics boost efficiency, enable better resource management, and permit new improved services and operations that were not possible before.
These advances, however, require collecting and processing large amounts of data that have to be transmitted through the network and analysed for making business decisions. In addition, many untrusted actors may be involved in this process. This results in security and privacy risks that need to be addressed to ensure that technological solutions do not become a threat to national security, nor a surveillance infrastructure, but instead support novel applications that improve the interactions in untrusted environments while preserving the democratic values that underlie our society.
We will focus on the privacy and security challenges particular to public services and NGOs environments. For example, volunteers working in remote regions or inhabitants of rural areas may not have access to the computing resources and network bandwidth expected by modern privacy technologies. This requires innovative privacy-preserving technologies that will provide a high degree of security even in resource-restricted and untrusted environments. Governance strongly depends on the availability of reliable information for governments and non-governmental organizations, as well as on platforms for information exchange and political discourse for citizens. Manipulation of information (e.g., as recently observed with fake news and propaganda in news and social media) constitutes thus a major risk for those organizations and society in general. Technological solutions can contribute to reduce this risk.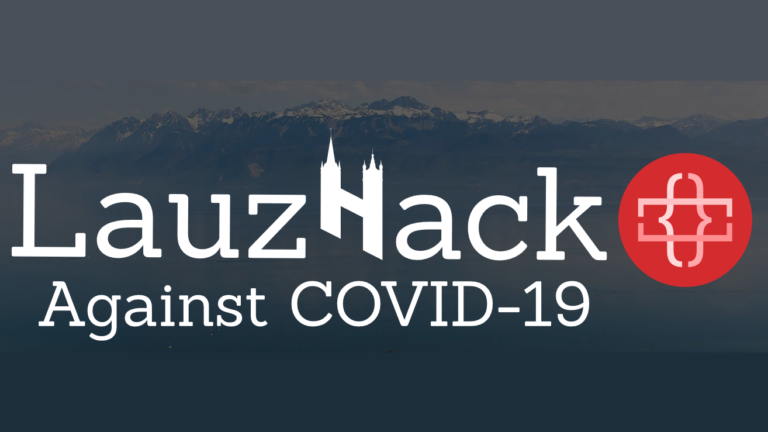 C4DT's Lead Developer participates at LauzHack Against COVID-19
C4DT's lead developer, Linus Gasser, participated in last weekend's LauzHack Against COVID-19, which is a 72h online hackathon dedicated to fighting the coronavirus crisis, to develop an app called Indie-Pocket. It uses various sensor data from the smartphone and a supervised classification technique to decipher in which pocket/body location the…
News type : News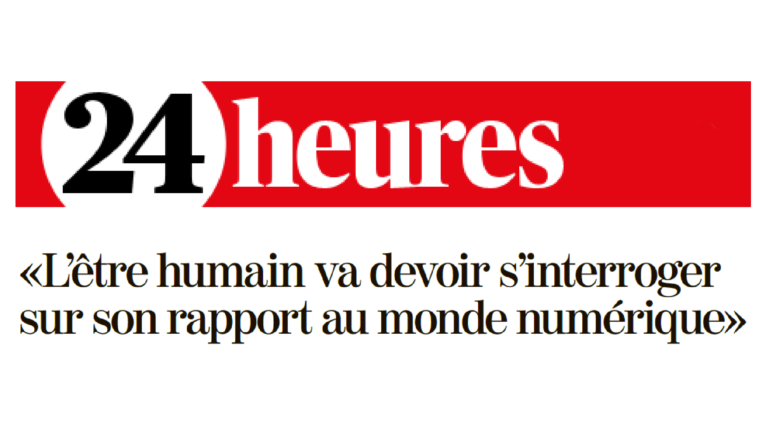 C4DT interviewed by "24Heures" on the Crypto AG scandal
In the wake of the recent Crypto Ag scandal, French-language news paper '24Heures' interviewed Jean-Pierre Hubaux, professor at EPFL, academic director of the Center for Digital Trust, on his insights on data protection and on the scandal's impact on our trust in the digital world. Read the article in French…
News type : Press reviews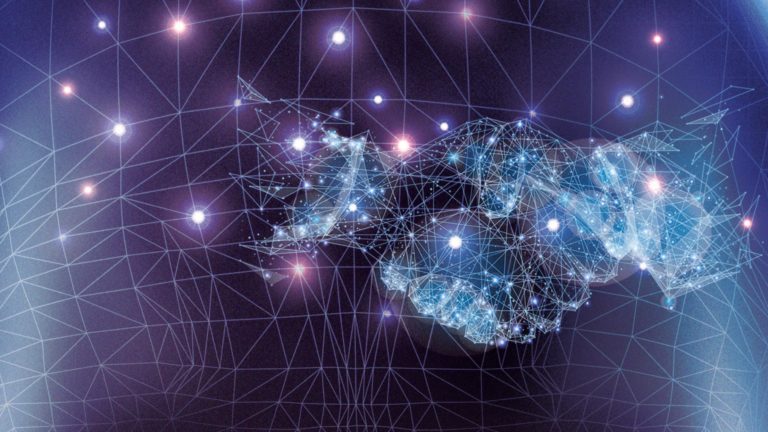 CYD and EPFL launch the CYD Fellowships
Cyber-threats have been accelerating due to the exponential growth of network connectivity. These new capabilities provide myriad opportunities for security hackers to wreak significant damage for commercial, political, or other gains. To promote research and education in cyber-defence, EPFL, the Swiss Federal Institute of Technology in Lausanne, and the Cyber-Defence…
News type : News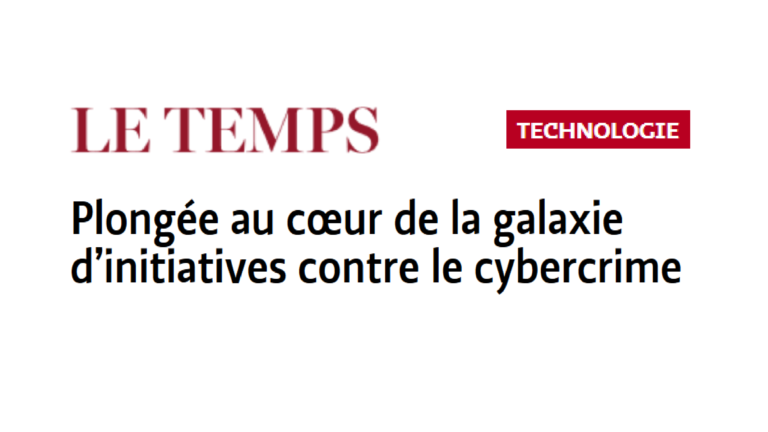 C4DT mentioned in "Le Temps" as an initiative against cybercrime
Initiatives against cybercrime, online harassment or spying are increasing at an impressive rate. Switzerland wants to position itself as a world center of excellence. French-language news paper 'Le Temps' asked Olivier Crochat, executive director of the Center for Digital Trust, about the center's focus. Read the article in French on…
News type : Press reviews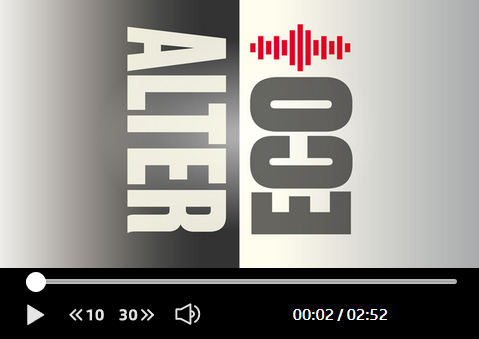 C4DT mentioned in RTS French radio show Alter Eco
C4DT is mentioned in RTS French radio show 'Alter Eco', broadcasted on Jan 6th in French and entitled "Lausanne, 'capital mondial de la confiance'". Please click below to access the broadcast.
News type : Press reviews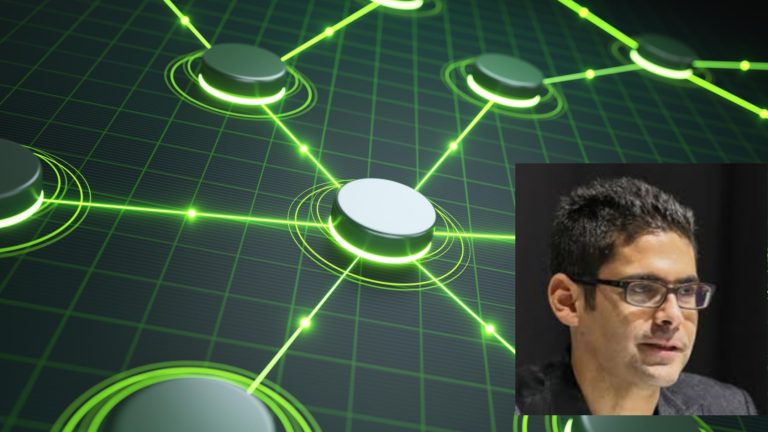 Prof. Guerraoui's Distributed Computing Lab (DCL) presents low-cost alternative to Bitcoin
The cryptocurrency Bitcoin is limited by its astronomical electricity consumption and outsized carbon footprint. A nearly zero-energy alternative sounds too good to be true, but as C4DT-affiliated Professor Rachid Guerraoui explains, it all comes down to our understanding of what makes transactions secure. DCL's new system, dubbed Byzantine Reliable Broadcast,…
News type : News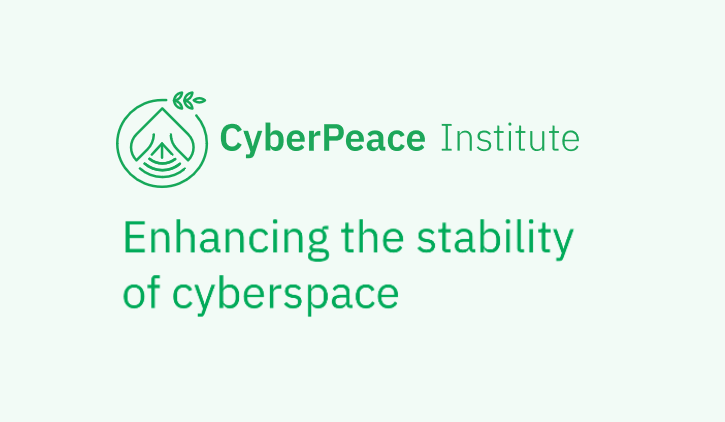 Launch of the CyberPeace Institute in Geneva
Thursday 26 September 2019 saw the launch of the CyberPeace Institute, an independent NGO that will address the growing impact of major cyberattacks, assist vulnerable communities, promote transparency, and advance global discussions on acceptable behavior in cyberspace. EPFL President Martin Vetterli will be sitting on the Executive Board, and the…
News type : News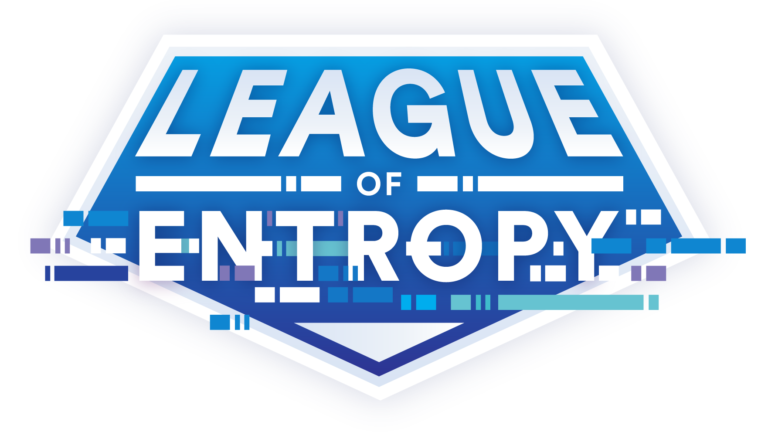 C4DT-affiliated DEDIS lab helps launch a decentralized service for generating random numbers
On the 17th of June a new consortium consisting of EPFL, Cloudfare, Kudelski Security, Protocol Labs, and the University of Chile announced the creation of The League of Entropy, collaborative project between its founding members to produce a publicly available, verifiable, distributed randomness beacon: a service that provides unpredictable, truly…
News type : News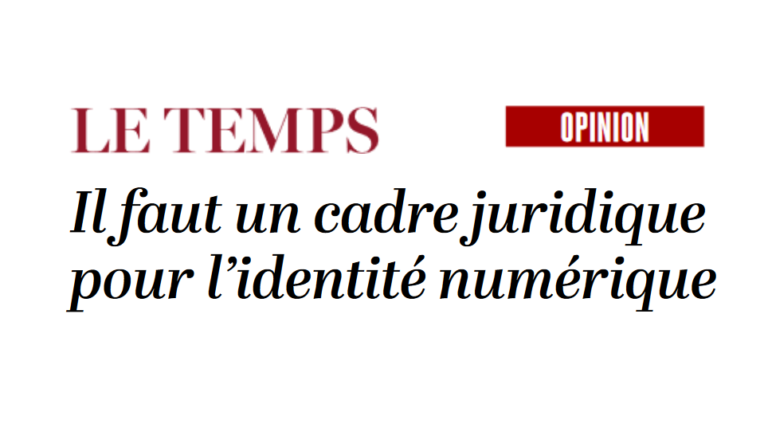 C4DT's academic director on e-ID in "Le Temps" daily newspaper
On the 4th of June, the Council of States debated the Swiss law on e-ID (Federal Act on Electronic Identification Services, LSIE). C4DT's academic director Prof. Jean-Pierre Hubaux wrote an article on the topic for the Swiss French-language daily newspaper 'Le Temps', in which he favors state control of all…
News type : Press reviews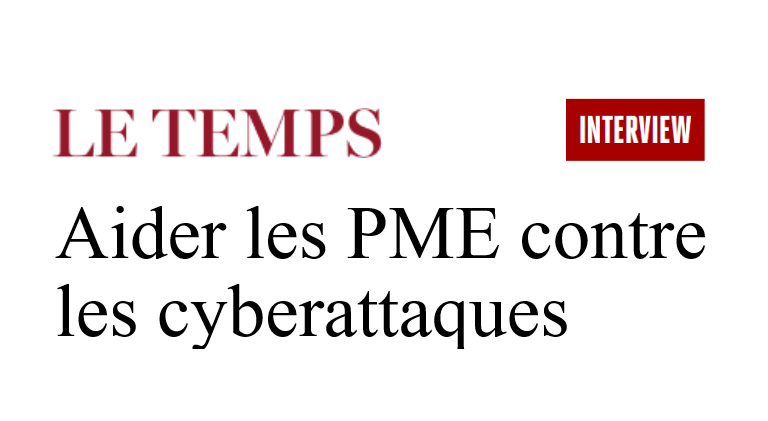 The daily newspaper "Le Temps" interviews the Center for Digital Trust
"Many SMEs are discovering digitalization but are not armed to deal with the threats that accompany this process." The Swiss French-language daily newspaper "Le Temps" interviewed C4DT's executive director, Dr. Olivier Crochat, and academic director, Prof. Jean-Pierre Hubaux, on the mission and ambitions of this new center, based at EPFL,…
News type : Press reviews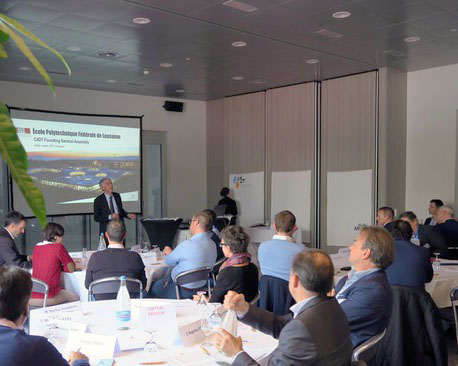 C4DT Holds First General Assembly
The founding General Assembly of C4DT was held on Friday, 2 November, in presence of the President of EPFL, Martin Vetterli, and of 50 guests. The 12 partners of the Center said they are keen to apply research to their business needs and regulatory requirements, at a time when digitalization…
News type : News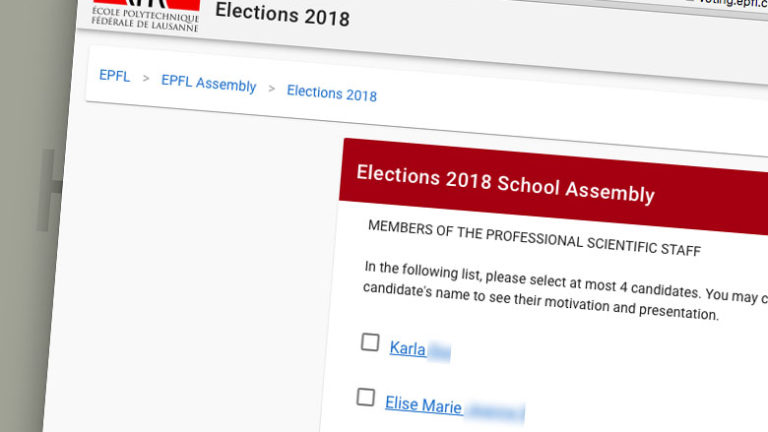 EPFL School Assembly Election Secured by DTOP Blockchain
C4DT's blockchain-based e-voting technology just passed its first real test "with flying colors" during the elections of EPFL's school assembly. The innovative DTOP technology called "cothority" demonstrated that it could be trusted by the technologically demanding EPFL community. Developed by Professor Ford's DEDIS team, cothority enabled the certification of the…
News type : News
C4DT Teaches "Digital Trust" Skills to ICRC Lawyers
A group of lawyers and policy workers from the International Red Cross (ICRC) and other organizations concluded a computing and digital trust awareness-raising training at EPFL.The week-long course in collaboration with C4DT is intended to equip them with the tools to evaluate the impact of information systems on their humanitarian…
News type : News