Health
P4 (Predictive, Preventive, Personalized and Participatory) medicine is called to revolutionize healthcare by providing better diagnoses and targeted preventive and therapeutic measures. However, to accelerate its adoption and maximize its potential, clinical and research data on large numbers of individuals must be efficiently shared between all stakeholders. The privacy risks stemming from disclosing medical data raise serious concerns, and have become a barrier that can hold back the advances in P4 medicine if effective privacy-preserving technologies are not adopted to enable privacy-conscious medical data sharing. The evolution of the regulation towards further guarantees (e.g., HIPAA in USA and the new GDPR in EU) reflects this urgent need.
Pairing privacy-conscious data sharing with recent advances in the field of *omics and, in particular, in high-throughput sequencing technology, leads to an explosive growth in the amounts of available data; this big data scale can usually not be handled with current hospital computing facilities, hence the need for elastic computing resources that can cope with huge amounts of data in a secure and privacy-aware infrastructure, supporting data processing and sharing.
We will focus on the main scalability, privacy and security challenges of data sharing for enabling effective P4 medicine, by defining an optimal balance between usability, scalability and data protection, and deploying an appropriate set of computing tools to make it happen. We will also address other aspects such as data integrity.
The "Health" application vertical will allow unprecedented synergies between computer scientists and the personalized health community. Researchers involved in all Technology Pillars will work in close collaboration with clinicians, medical researchers and hospital IT specialists to imagine, develop and deploy innovative technical solutions that will make it possible to perform cutting-edge biomedical research in a privacy-conscious way.

Carmela Troncoso "The virus-tracking app is designed to protect society"
Professor at EPFL, Carmela Troncoso, 37, is in charge of the IT component of the tracing system that Switzerland is preparing. The launch, expected on 11 May, has been delayed by debates at the legislative level. In the meantime, an exclusive meeting with a researcher concerned about health and privacy.…
News type : Press reviews

Covid-19: SICPA works towards an immunological passport for the sick
Three companies, including Sicpa,  have imagined a mobile application for the patients to certify that a person has been infected. Responding to a call for projects from the French Ministry of Defence, a consortium of three companies (Sicpa, OpenHealth and Guardtime) has just proposed a first turnkey solution. For more information…
News type : Press reviews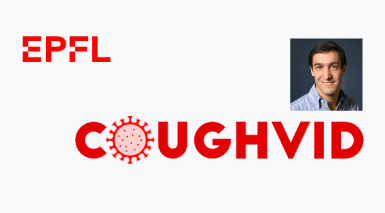 ESL Lab developed a new app that can help detect the coronavirus
Five researchers at EPFL's Embedded Systems Laboratory (ESL), headed by C4DT-affiliated Prof. David Atienza, have developed an artificial intelligence-based system, called Coughvid, that can listen to your cough and indicate whether you might have COVID-19. Click here to access the app. For more information access EPFL's announcement below.
News type : News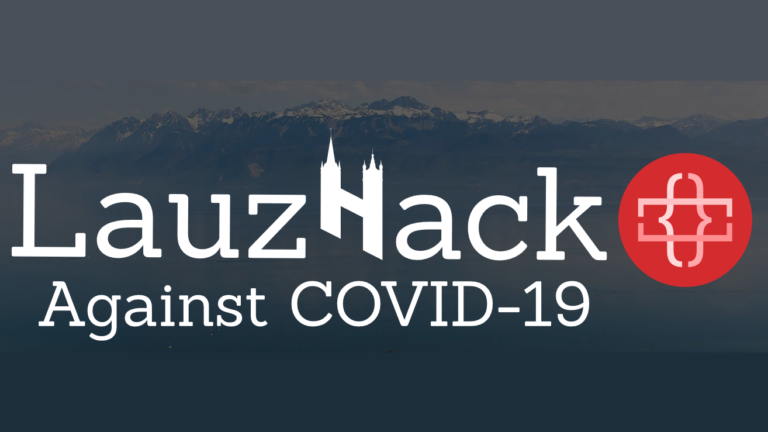 C4DT's Lead Developer participates at LauzHack Against COVID-19
C4DT's lead developer, Linus Gasser, participated in last weekend's LauzHack Against COVID-19, which is a 72h online hackathon dedicated to fighting the coronavirus crisis, to develop an app called Indie-Pocket. It uses various sensor data from the smartphone and a supervised classification technique to decipher in which pocket/body location the…
News type : News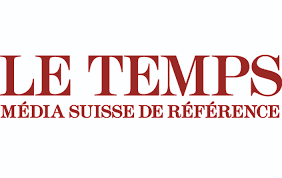 MedCo: Swiss software will analyse the hospital data, a valuable aid against the virus
Developed in the Laboratory for Data Security (LDS) headed by Professor Jean-Pierre Hubaux at EPFL, in collaboration with the Centre hospitalier universitaire vaudois (CHUV), the MedCo software allows hospitals to make calculations on the data they collectively have at their disposal without transferring or decrypting it. Please click below for…
News type : Press reviews

MedCo: EPFL software to enable secure data-sharing for hospitals
The MedCo system - developed in the Laboratory  for Data Security (LDS) of Jean-Pierre Hubaux, academic director of C4DT, in collaboration with the Lausanne University Hospital CHUV - aims to facilitate medical research on pathologies, such as cancer and infectious diseases, by enabling secure computations on decentralized data. The unique software…
News type : News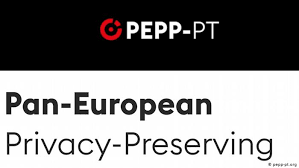 Coronavirus: an app that warns of a risky contact, several C4DT labs involved.
A consortium of European researchers, including several from EPFL and C4DT, has developed the Pan-European Privacy-Preserving Proximity Tracing (PEPP-PT) application, which should enable everyone to be informed if they have been in contact with a coronavirus carrier while guaranteeing anonymity. The aim is to develop a totally anonymous monitoring and…
News type : Press reviews

Coronavirus: What is in store for Switzerland?
Coronavirus: What is in store for Switzerland? Early March during the broadcast 10vor10 on SRF, Marcel Salathé, Professor of Epidemiology at EPFL, talked about measures and scenarios in Switzerland. Please click below for more info.
News type : Press reviews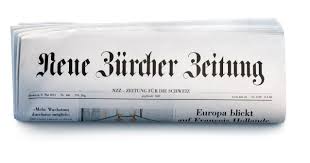 What's next after the lockdown?
What happens after April 19? Epidemiologist Marcel Salathé, professor at EPFL, explains in the Neue Zürcher Zeitung how Switzerland could get out of the lockdown. Please click below for more information
News type : Press reviews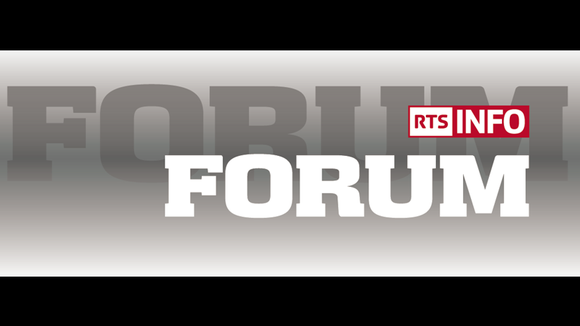 Coronavirus and data, what surveillance?
Debate between Jean-Pierre Hubaux, professor at EPFL, academic director of C4DT and head of the data security laboratory, Antoine Flahault, epidemiologist, director of the Institute of Global Health of the University of Geneva and Aude Marcovitch, RTS journalist. Jean-Pierre Hubaux, talks about data monitoring in the fight against Covid-19, in…
News type : Press reviews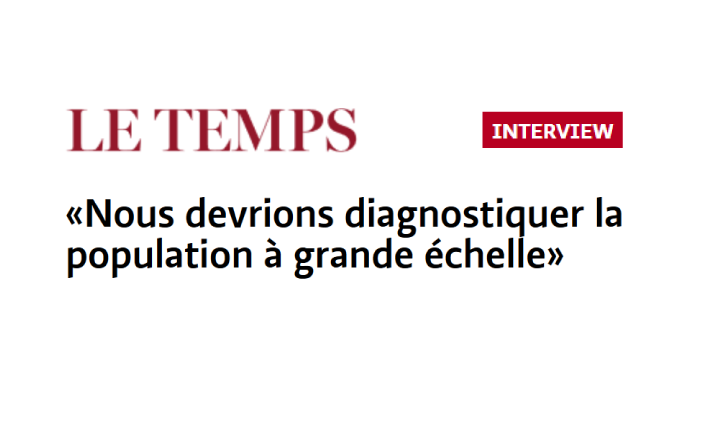 Prof. Jacques Fellay interviewed by "Le Temps" on the coronavirus progression in Switzerland
French-language news paper 'Le Temps' interviewed C4DT-affiliated Jacques Fellay, professor in Human Genomics of Infection and Immunity at EPFL, on his opinion regarding rapid progression of the coronavirus in Switzerland. Read the article in French on 'www.letemps.ch' by clicking the following link.
News type : Press reviews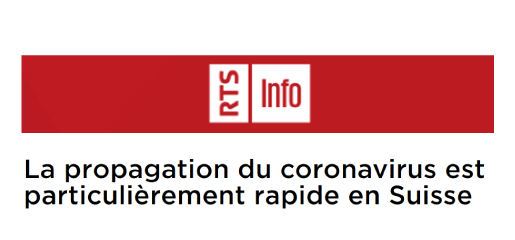 Prof. Marcel Salathé asked about the Swiss COVID-19 response on "RTS info"
French-language news site 'RTS info' asked Marcel Salathé, professor in Digital Epidemiology at EPFL, on his opinion regarding the Swiss authority's COVID-19 response. Read the article in French on 'www.rts.ch' by clicking the following link.
News type : Press reviews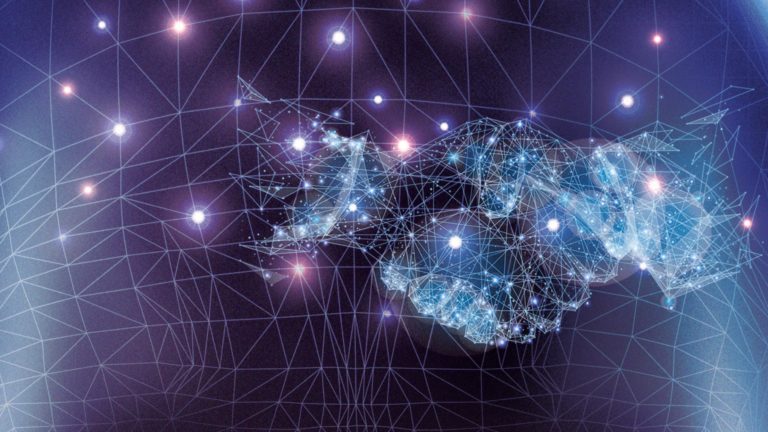 CYD and EPFL launch the CYD Fellowships
Cyber-threats have been accelerating due to the exponential growth of network connectivity. These new capabilities provide myriad opportunities for security hackers to wreak significant damage for commercial, political, or other gains. To promote research and education in cyber-defence, EPFL, the Swiss Federal Institute of Technology in Lausanne, and the Cyber-Defence…
News type : News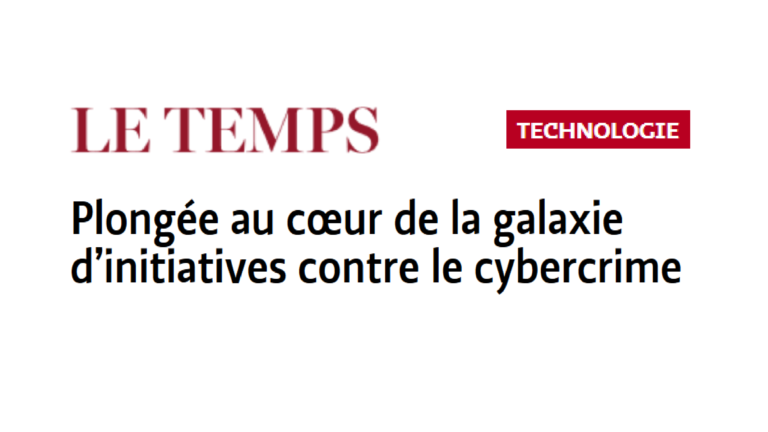 C4DT mentioned in "Le Temps" as an initiative against cybercrime
Initiatives against cybercrime, online harassment or spying are increasing at an impressive rate. Switzerland wants to position itself as a world center of excellence. French-language news paper 'Le Temps' asked Olivier Crochat, executive director of the Center for Digital Trust, about the center's focus. Read the article in French on…
News type : Press reviews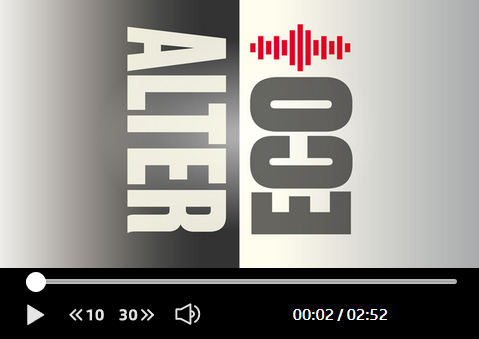 C4DT mentioned in RTS French radio show Alter Eco
C4DT is mentioned in RTS French radio show 'Alter Eco', broadcasted on Jan 6th in French and entitled "Lausanne, 'capital mondial de la confiance'". Please click below to access the broadcast.
News type : Press reviews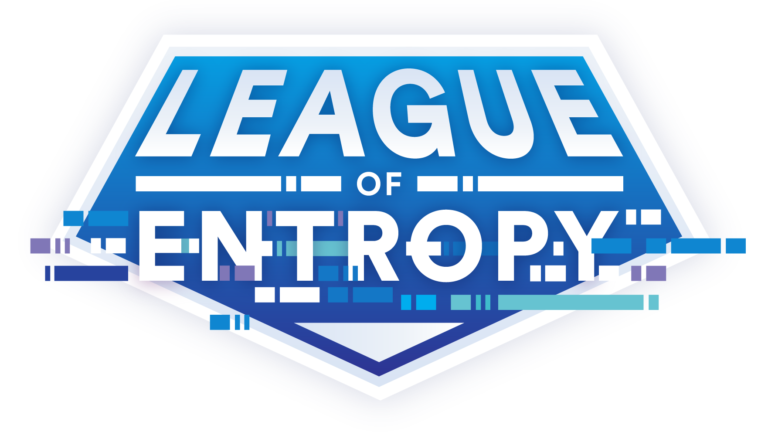 C4DT-affiliated DEDIS lab helps launch a decentralized service for generating random numbers
On the 17th of June a new consortium consisting of EPFL, Cloudfare, Kudelski Security, Protocol Labs, and the University of Chile announced the creation of The League of Entropy, collaborative project between its founding members to produce a publicly available, verifiable, distributed randomness beacon: a service that provides unpredictable, truly…
News type : News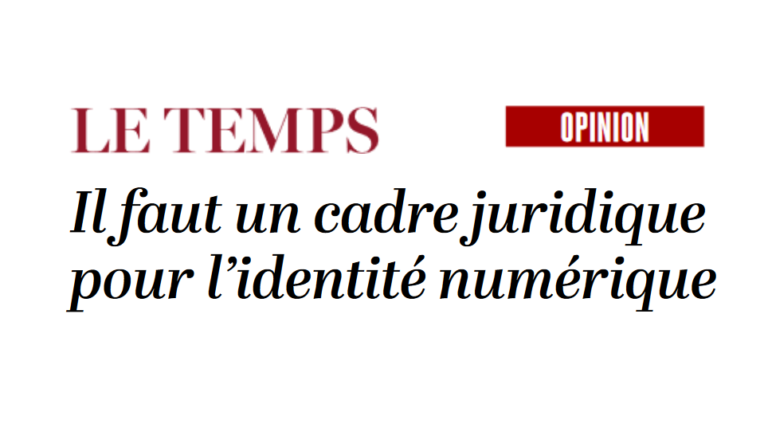 C4DT's academic director on e-ID in "Le Temps" daily newspaper
On the 4th of June, the Council of States debated the Swiss law on e-ID (Federal Act on Electronic Identification Services, LSIE). C4DT's academic director Prof. Jean-Pierre Hubaux wrote an article on the topic for the Swiss French-language daily newspaper 'Le Temps', in which he favors state control of all…
News type : Press reviews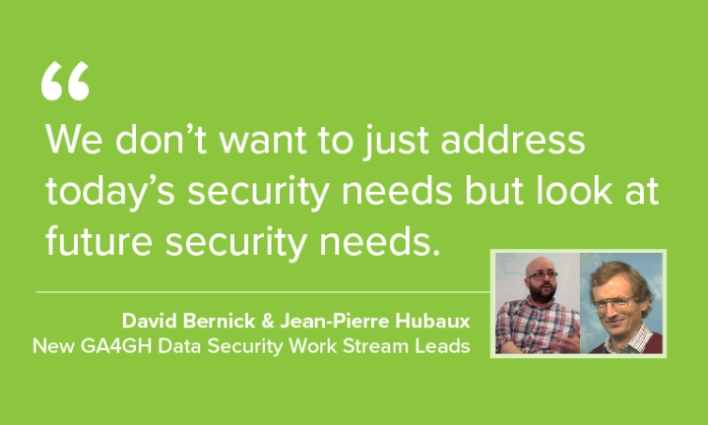 Jean-Pierre Hubaux takes on co-leadership of GA4GH Data Security Work Stream
C4DT-affiliated Jean-Pierre Hubaux, a Full Professor at École polytechnique fédérale de Lausanne (EPFL) and lead of the Data Protection in Personalized Health (DPPH) initiative in Switzerland, and David Bernick, Chief Information Security Officer at the Broad Institute of MIT and Harvard, take on leadership of the Global Alliance for Genomics…
News type : News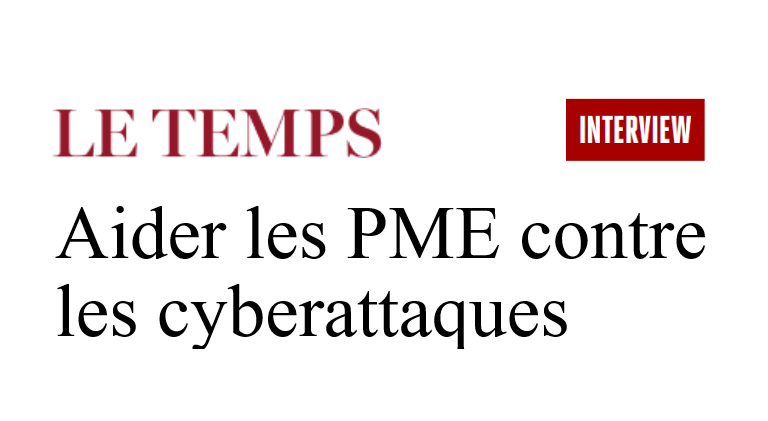 The daily newspaper "Le Temps" interviews the Center for Digital Trust
"Many SMEs are discovering digitalization but are not armed to deal with the threats that accompany this process." The Swiss French-language daily newspaper "Le Temps" interviewed C4DT's executive director, Dr. Olivier Crochat, and academic director, Prof. Jean-Pierre Hubaux, on the mission and ambitions of this new center, based at EPFL,…
News type : Press reviews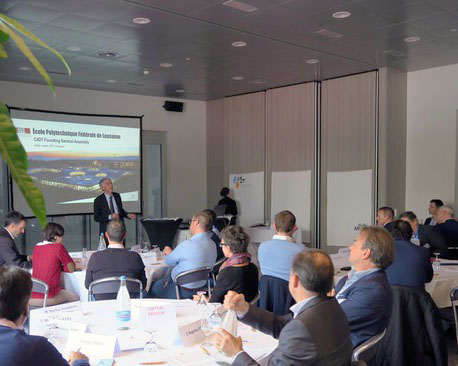 C4DT Holds First General Assembly
The founding General Assembly of C4DT was held on Friday, 2 November, in presence of the President of EPFL, Martin Vetterli, and of 50 guests. The 12 partners of the Center said they are keen to apply research to their business needs and regulatory requirements, at a time when digitalization…
News type : News